Buyers Looking For Pre Construction Homes and Condos In Mount Pleasant Brampton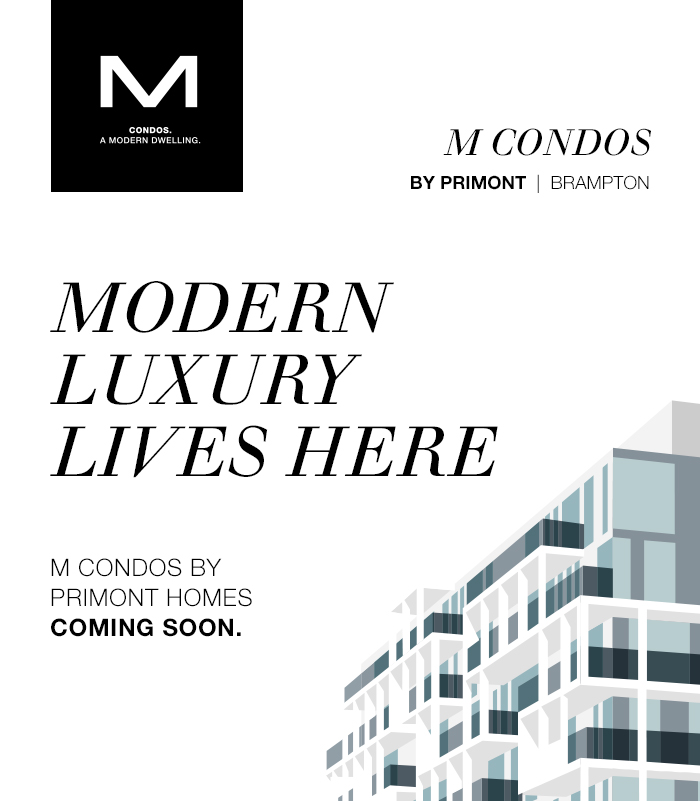 M CONDOMINIUMS BRAMPTON
MOUNT PLEASANT COMMUNITY
NORTH WEST CORNER OF SANDALWOOD PARKWAY & VETERAN'S DRIVE
Primont Homes is bringing an exciting project to North West Brampton - M Condominiums. Designed with the Metropolitan family in mind, M Condominiums will feature all the conveniences of a carefree condo living, set among surrounding trails, parkland, dining, shopping, and every urban amenity that you could desire. M Condominiums will be comprised of 8 storeys and 75 units
Address: North West Of Sandalwood Parkway & Veteran's Drive, Brampton
Builder: Primont Homes
Architects:
Interior Designer:
Construction Status: Pre-Construction
Construction Start Date:
Estimated Completion Date:
Unit Size Ranges:
Priced from:
Project Launch Date: Summer 2018
M Condominiums by Primont, is coming very soon to Brampton's beautiful Mount Pleasant community (North West corner of Sandalwood Parkway and Veterans Drive), an urban transit village framed by acres of protected greenbelt and open greenspace.
Register Now & Be One Of The First To Receive Floor Plans, Prices, Deposit Structure, Incentive's Etc!
Don't Miss Out On This Pre-Construction Opportunity!!!